No Tradeoffs Required!
There has always been a required compromise when it comes to structural simulation. This tradeoff required users to select a tool that excels in either depth/accuracy OR speed (you have likely experienced this yourself).
With Altair SimSolid, this compromise is no longer necessary. SimSolid works directly on CAD geometry and gives its users incredibly accurate design insight in seconds to minutes.
Blazingly Fast AND Incredibly Accurate Simulation is possible!
View  our recorded webinar, in just under an hour you will learn:
The secrets to fast and accurate simulation
How to gain deep design insights upfront in the design process
How to simulate directly on CAD geometry
The amazing accuracy of SimSolid compared to trusted industry tools
How to use SimSolid to run structural simulation on multiple iterations in just minutes
Special Guest Presenter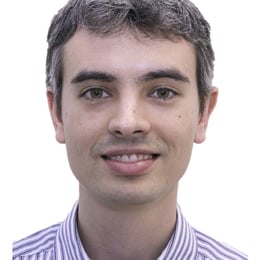 Diego Hoepfner, CAE Coordinator at CNH Industrial will be presenting three of CNH Industrial's unique applications of SimSolid. In the webinar you will be able to see how CNH Industrial is improving its design and engineering process by adding SimSolid to its solution stack.